Truckers keep the wheels of the American economy rolling. Without their tireless and thankless dedication, modern society couldn't function let alone stay competitive in the global market. When it comes to making deadlines under less-than-ideal circumstances, no one gets the job done like our brazen truckers. Not even high winds, traffic jams, or breakdowns keep them from making timely deliveries to every sector of the economy. Like the early pioneers that blazed an open trail to the American heartland, truck drivers follow wayward routes under extreme duress to make sure store shelves stay stocked, ensuring lasting customer satisfaction. What makes truck drivers unique is not only grit and skill in navigating through traffic congestion, but the lengths they go to protect precious cargo. Transporting hazardous materials takes a special level of foresight and consideration, which U.S. Hazmat Storage is happy to guide you through.
How Transporting Hazardous Materials Differs From Everyday Cargo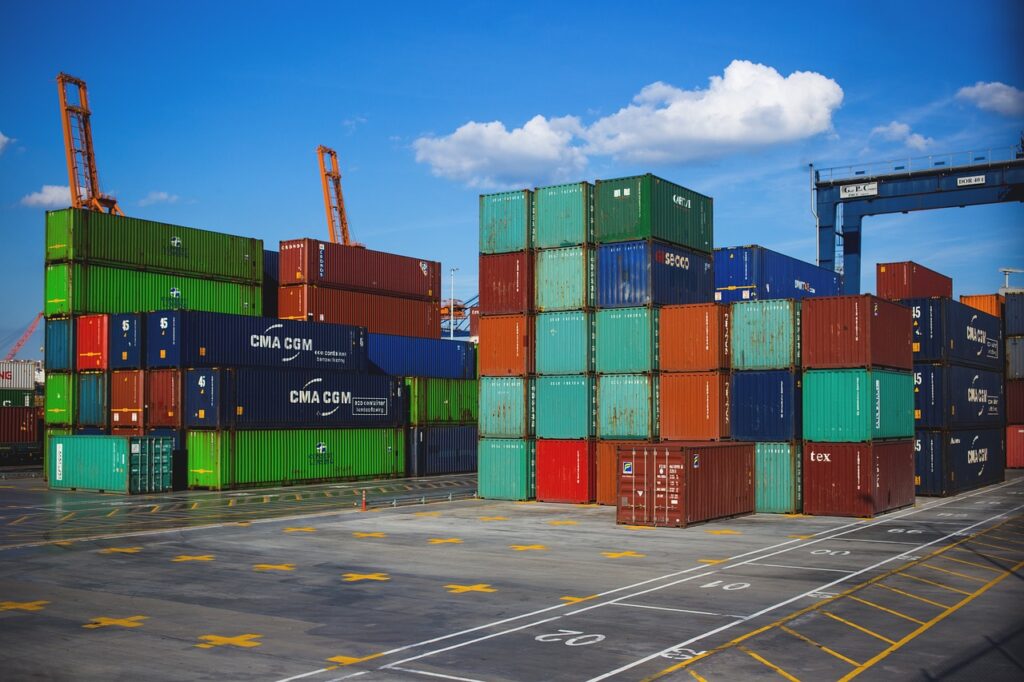 Anyone who's been shipping or receiving goods for long knows that "ground freight" is an umbrella term. On any given day, our nation's highways and interstates serve as the conveyor belt of every good imaginable, including livestock, cattle, produce and nuclear medicine. You can think of our roadways as the system of arteries and veins that replenish stockpiles in remote locations before returning to the heart of the economy's heartland for refueling. All cargo requires special consideration and accommodation. Frozen food products, pharmaceutical and temperature-sensitive animals all require refrigeration or climate controlled storage during transport. Without mechanical ventilation and refrigeration, these products would surely perish before delivery. The same is true for volatile, but necessary chemicals used in the manufacturing of common products. Failure to abide by this general rule results in not only lost profits, but also fines from government agencies tasked with preventing environmental contamination.
Common Pitfalls and Mistakes When Transporting Hazardous Materials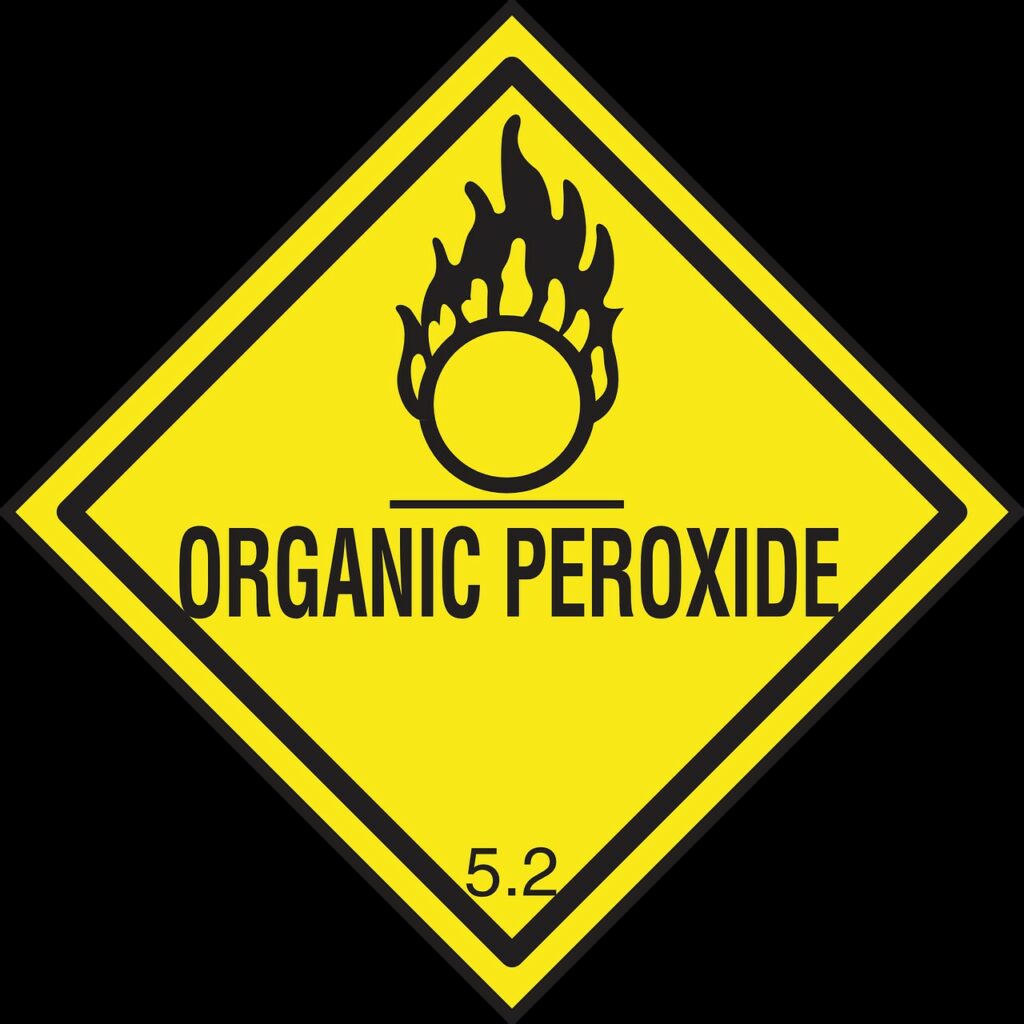 Transporting hazardous materials isn't for rookies on the road. This is a job for veteran truckers who follow every letter of the law, so they can keep their jobs while adding profit to the company's bottom line. Like we said before, you have to take special consideration into transporting common chemicals used in medicine, automotives and agriculture, including fertilizers. Any logistics coordinator will attest to the surly demands of not only storing hazardous chemicals, but transporting them from the factory. Segregation is another line in the sand you don't want to cross when transporting hazardous materials. Handling dangerous chemicals goes well beyond the simple "handle with care" red lettering found on most fragile packages.
Before even leaving the shipping dock, shippers must warn drivers and others about the associated risks of transporting hazardous materials. These regulations also require transporters to adorn each hazardous material package with hazard warning labels, papers, emergency response info and other relevant placards prior to shipping. Failure to abide by these regulations can result in transporters being fined up to $250,000. As you can tell, communication is the crucial component of transporting hazardous materials.
Let U.S. Hazmat Storage Be Your Guide on the Open Road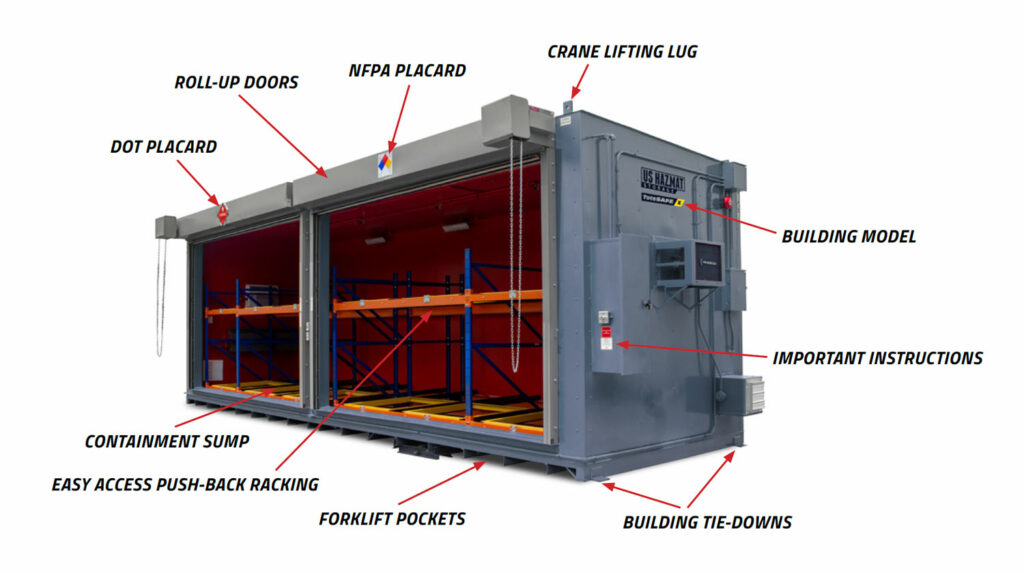 So, where do we factor into the conversation of ensuring safety while transporting hazardous materials? We aren't in the shipping business – unless it's to ship you a storage locker – but we know a thing or two about rules and regulations. Our entire business model is based on customer compliance and satisfaction. Our knowledgeable building advisors spend countless hours over regulations to keep you compliant. While we can't assist you in the actual transport of hazardous materials, we can provide necessary guidance on storage and labeling. Our fire-rated chemical storage lockers can also assist with inventorying and logistics issues by providing a one-stop location for the containment of dangerous chemicals. Time is money in industry and shipping. You need to stay organized. Let us help. Our hazardous materials storage lockers keep your business humming right along without running afoul of transportation laws.