IBC Tote Chemical Storage
US Hazmat Storage custom manufactures IBC Tote Chemical Storage units. In addition to safely handling and storing industrial IBC and steel drum units, our buildings have time-saving features and a full range of customizations. Seeking expert hazardous material pallet storage help? Our team are masters of chemical storage tote compliance. If your business needs more capacity to store hazardous chemicals, we can help.
IBC Tote Chemical Storage units are just one of US Hazmat Storage's full catalog of custom chemical storage solutions. Get in touch with us today for your custom quote on any of our hazardous material pallet storage units or other structures.
Chemical Storage Tote & Palletized Drum Storage Capacities
US Hazmat Storage can custom engineer and construct compliant chemical storage buildings to meet most any size and capacity you might need. Contact one of our associates today to discuss your storage needs.
IBC Tote Chemical Storage Features and Accessories
When storing and organizing palatalized drums and chemical totes of non-flammable chemicals, our patented hazmat buildings provide unmatched protection at industry leading prices. With pre-approved accessories, these 100% compliant and customizable buildings multiply hazardous material storage capacity. Our 20-year structurally guaranteed hazmat series offers protection and storage at prices our competition simply can't match.
Some customers allow also forklift access on both sides of the building with large swing or roll-up style doors. The static grounding system, seismic bolt-down plates, and 2-part epoxy coating (inside and out) guarantee protection from environmental factors and temperature extremes throughout the term of our 20-year structural warranty on all hazmat IBC Tote Chemical storage units.
Chemical Storage Tote Compliance
Ensure full OSHA, NFPA, and OSHA chemical storage tote compliance with US Hazmat Storage.
Standard open grated floors and leak-proof secondary containment make hazardous material spill recovery much easier and meet EPA 40CFR, NFPA 30 codes to ensure site safety. This is a must for hazardous material pallet storage!
Each unit comes equipped with passive air vent openings allow for natural air flow, upgrade to 6 air changes per hour with the application of an exhaust fan.
Climate control is available to maintain temperatures. 2 Hour Fire-Rated, 4 Hour Fire-Rated, and Explosion-Proof units for complete IBC tote chemical storage options are available. A FireSafe unit is used to store flammable liquids and materials, corrosives, combustibles, and other hazardous or flammable chemicals. These buildings can safely store chemicals within or close to occupied facilities with up to four-hour fire rating and can include explosion relief where required for compliance.
Planning Your Pallet and IBC Tote Material Storage
Learn more about our Chemical Tote Storage Building models below:
SINGLE TOTE & PALLET STORAGE OPTIONS
DOUBLE TOTE & PALLET STORAGE OPTIONS
TRIPLE TOTE & PALLET STORAGE OPTIONS
Fire-Rated Storage Options
4-Hr Fire-Rated, 2-Hr Fire-Rated, and Non Fire-Rated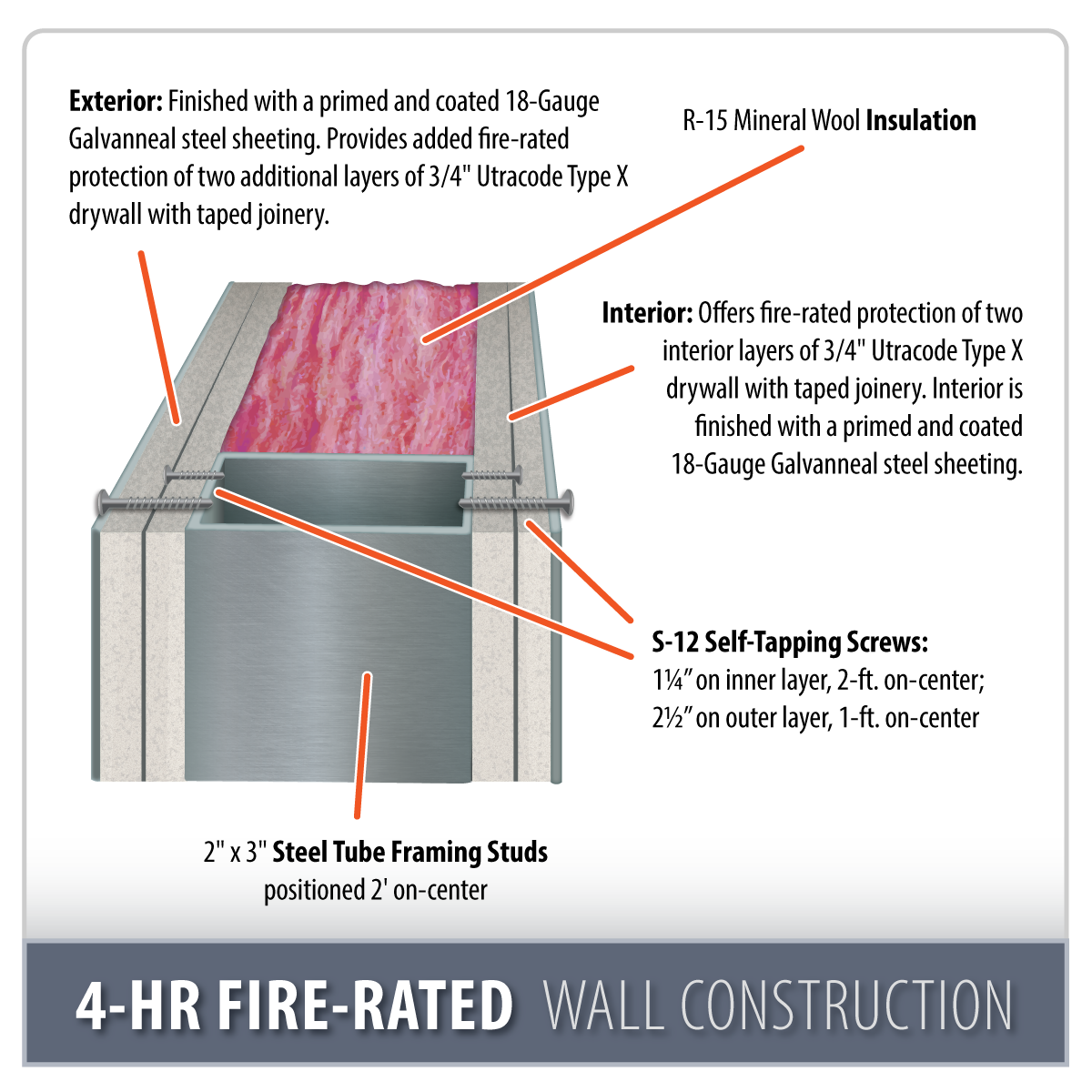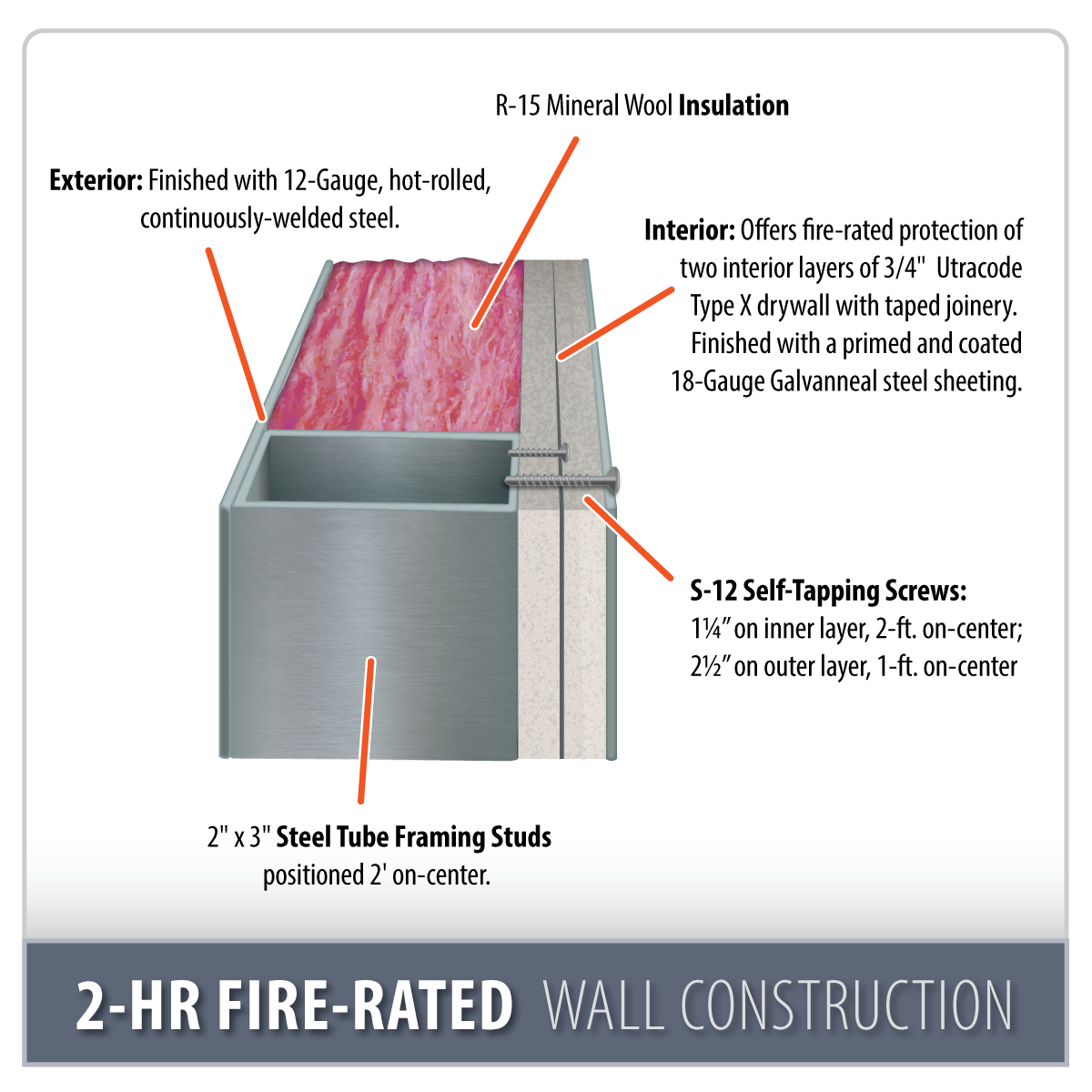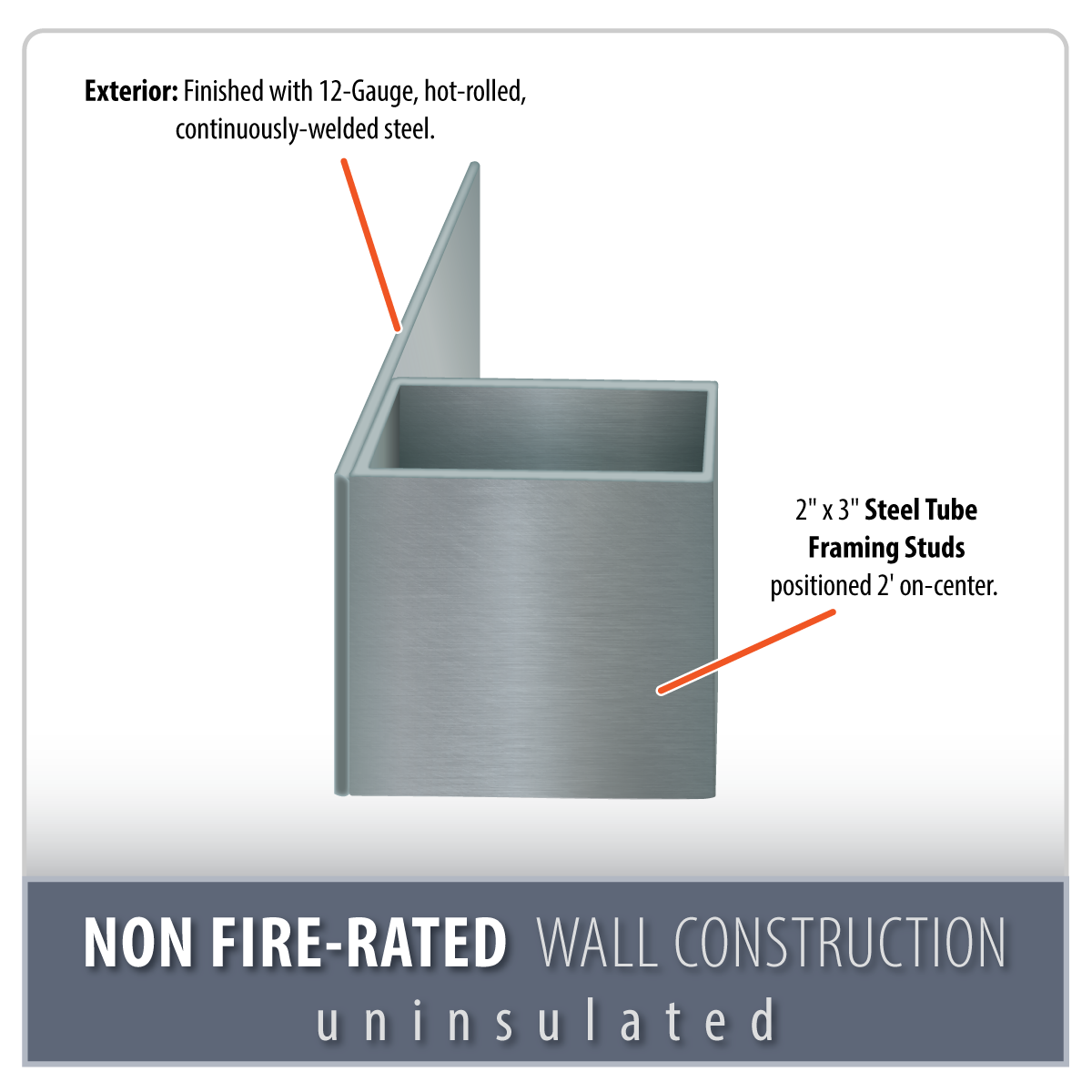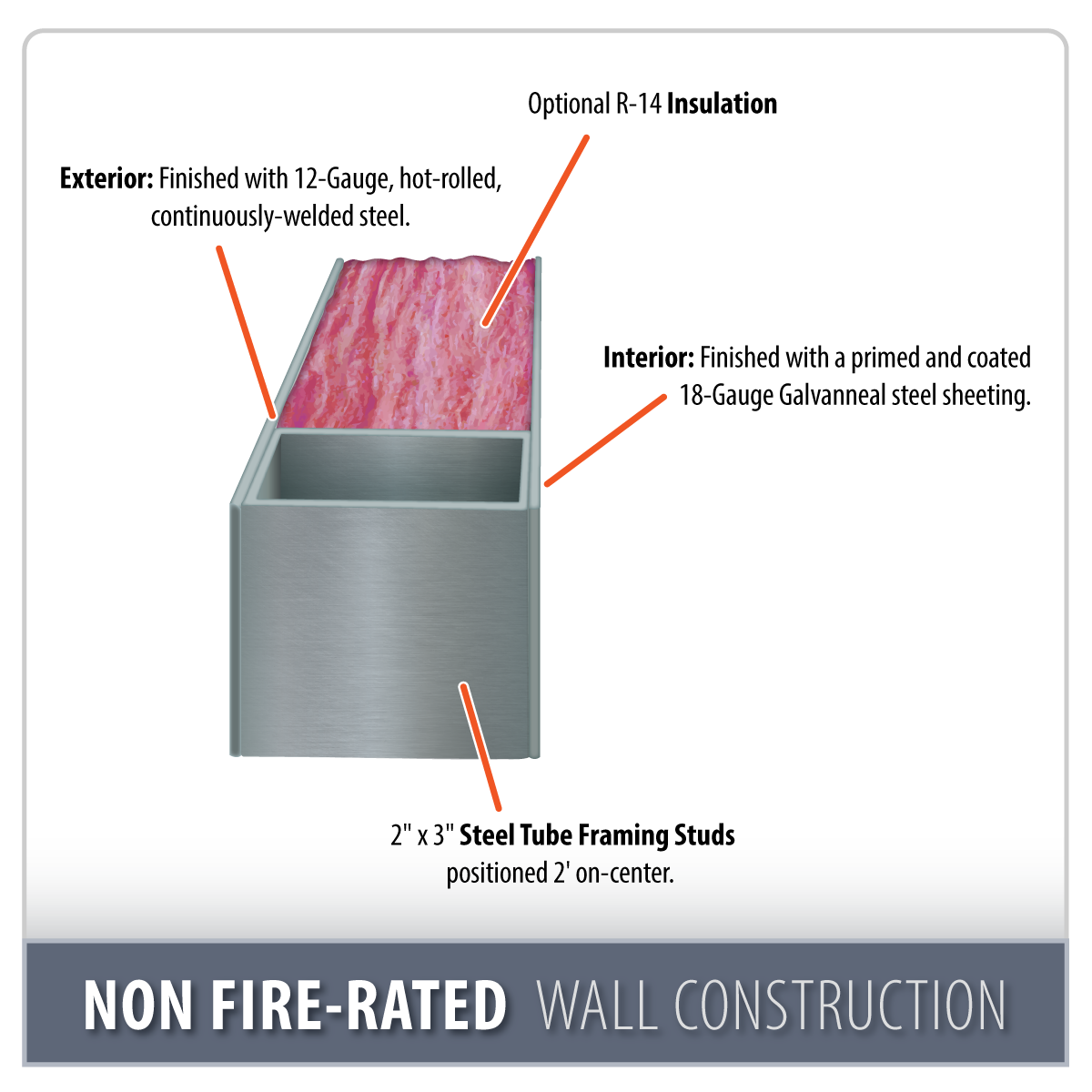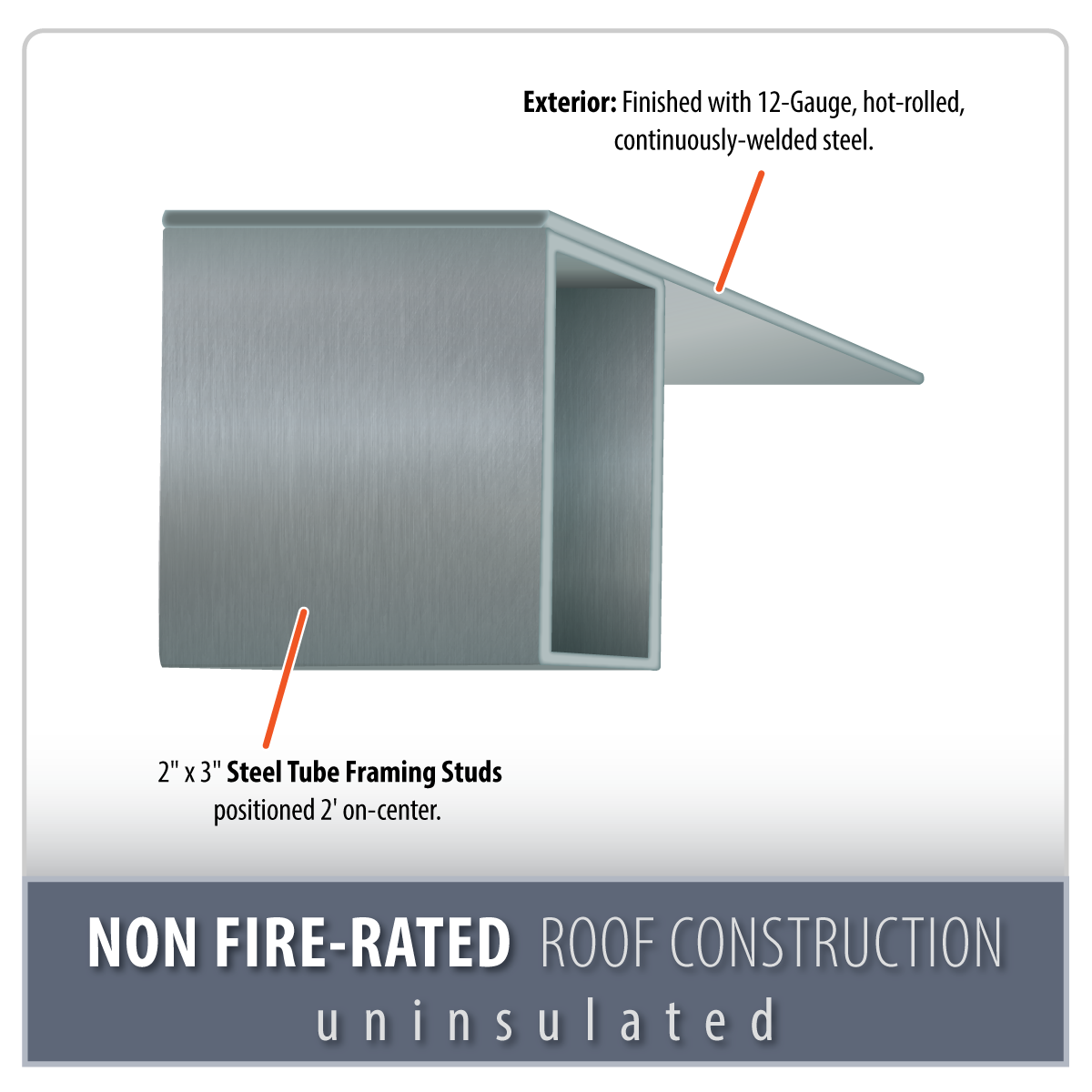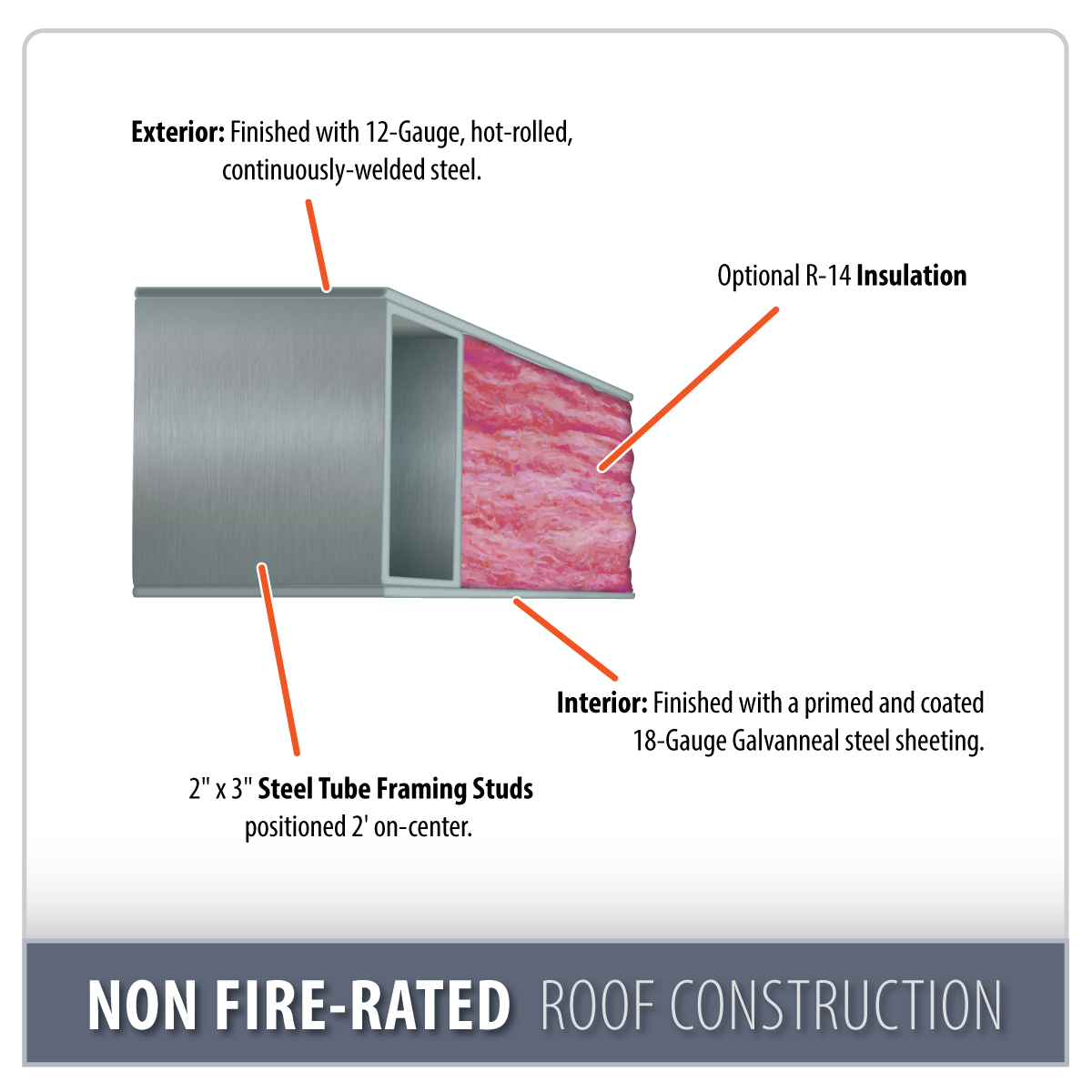 Choose US Hazmat Storage for Hazardous Material Pallet Storage
US Hazmat Storage is the top of the line for IBC tote chemical storage. Work with us to get amazing customer service, custom quotes, and a dedicated team of experts working to solve your problem. We have over 30 years of experience in the steel building field, and no industrial chemical storage solution is too large. Our 100% American made steel is unsurpassed in strength and backed by our 20-year structural warranty.
To find our more about all of our custom chemical storage solutions, contact US Hazmat Storage today.