TS 1412 TOTE STORAGE
14′ x 12′  •  10′ ROLL-UP  •  2 WIDE  •  4-8 UNIT CAPACITY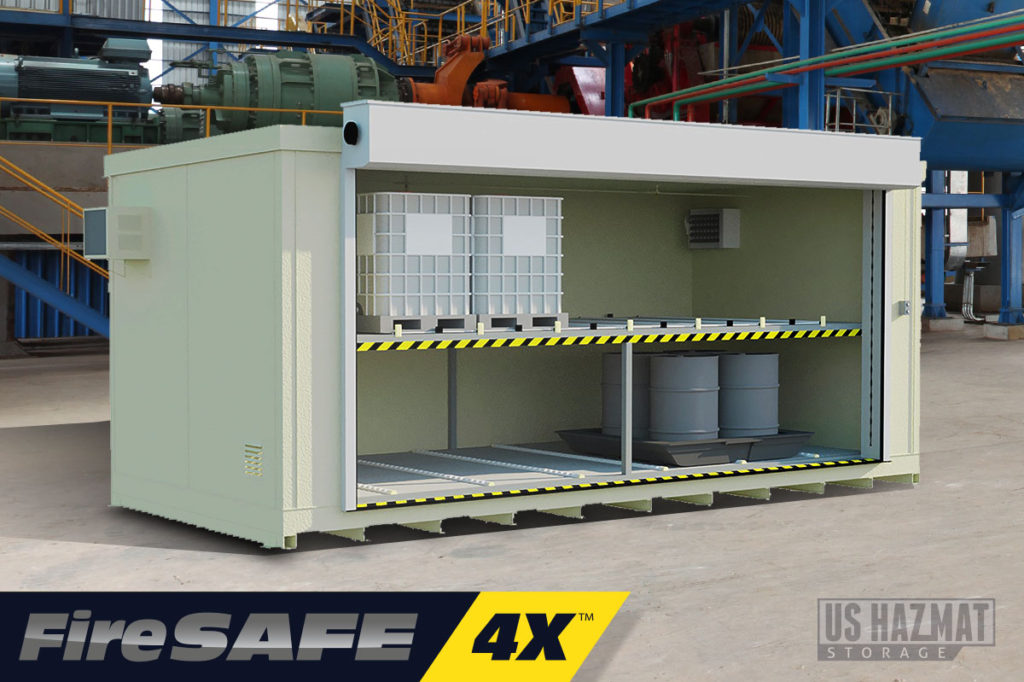 The image above is intended as a generic example of our tote storage products, and not a literal representation of specific dimensions and/or product features.
14′ x 12′ x 11′ Tote Chemical Storage Building
With pre-approved accessories, these 100% compliant and customizable buildings multiply hazardous material storage capacity.
Forklift access is an option on both sides of the building, with large swing or roll-up style doors. The static grounding system, seismic bolt-down plates, and 2-part epoxy coating (inside and out), guarantee protection from environmental factors and temperature extremes throughout the term of our 20-year structural warranty on all hazmat IBC Tote Chemical storage units.
Dimensions:
Interior – 12'⅞" x 10'⅞" *
Exterior – 13'1⅜" x 11'1½" x 11'4″ *
Storage Capacity (Totes) – 4-8
* Accessories may increase dimensions.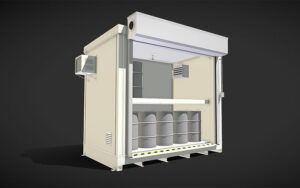 Most chemical tote storage buildings come equipped with:
EPA-compliant secondary spill containment sump with optional 1" grated steel flooring

Natural air ventilation

Continuous-weld 12-gauge construction for lasting durability

UL-listed doors, load center, electrical accessories and components

Integrated structural floor system exceeds 1,000 lbs per square foot

Durable corrosion, weather, and chemical-resistant interior and exterior coatings

Additional options and accessories available
Also Available:
Fire-Rated Flammable Chemical Storage Buildings
Flammable and combustible chemical storage with two-hour or four-hour fire rating and explosive proof compliance.