Before dropping anchor this summer, make sure you didn't drop your shoreside responsibilities. Now is the time to invest in hazmat storage buildings. Boating safety is more than just wearing life preservers and knowing how to swim. Dangers are lurking on the water as well as dockside that must be accounted for.
Every summer, maritime fun is interrupted by the careless storage of dangerous cleaners, fuels, detergents, oil and antifreeze. In the rush to hit the tranquil cool waters of lakes and inlets, boating enthusiasts overlook these hazardous materials without any trepidation.
Boat upkeep and maintenance is no small undertaking, but it can definitely scuttle your weekend plans on the water if marina managers and operators don't lock associated chemicals behind a steel door for optimal protection.
Hazmat storage buildings are as important as lifesavers and fire extinguishers at the port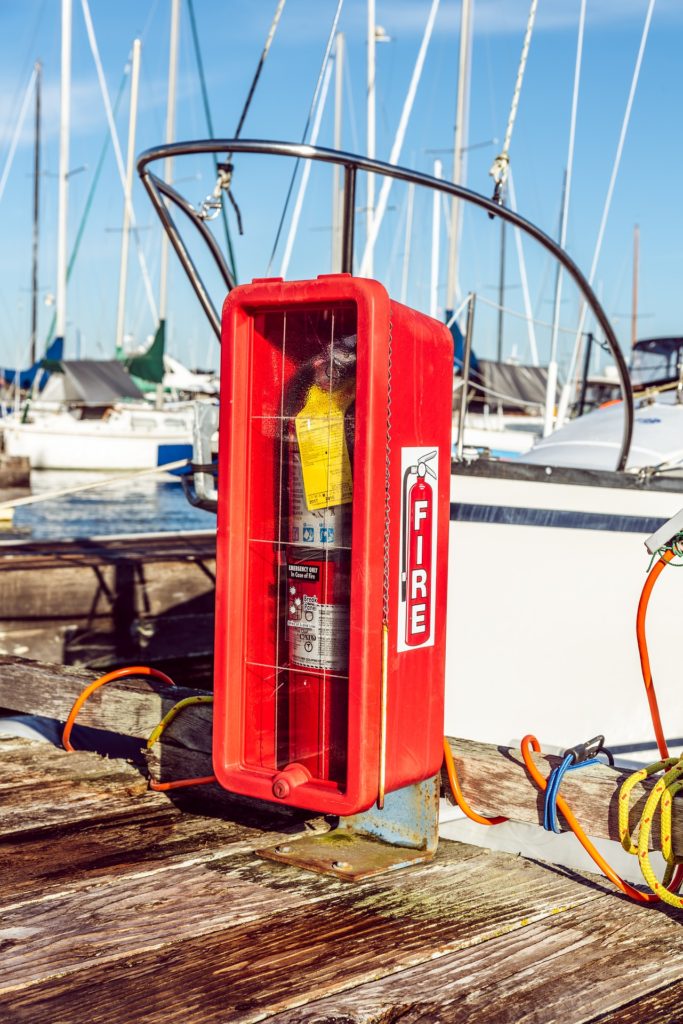 Docksides, boatyards and marinas are buoyed tinder boxes that are primed for explosions, leaks and fires. While authorities are still sifting through the ashes of a recent dockside fire in Alabama, skeptical minds are not likely to dismiss the possibility of chemical mismanagement as the culprit behind the inferno that claimed the lives of eight people. The fire originally began at the shoreside of the dock, trapping frenzied guests who were trying to escape. Seven people were taken to area hospitals and 35 boats were destroyed.
Flammable hazmat storage buildings can prevent dockside fires
While it is possible that hazardous materials were not involved in the fire's ignition, the proximity of the fuel and cleaners likely accelerated and intensified the blaze. Fire-rated storage protection from U.S. Hazmat Storage could've prevented the fire's ferocious trek across the marina or at the very least, mitigated the extent of the damage.

Isolate hazardous materials with fire rated chemical storage buildings
Available in two-hour and four-hour fire protection, our chemical storage buildings can not only quarantine and isolate dangerous chemicals, they are also waterproof and can prevent water from seeping in and compromising their consistency and makeup. An innovative spill sump and grated flooring systemin our hazmat storage buildings can also collect spills if they do occur inside the locker.
Shelving and climate control options enhance chemical storage building steel protection
Unique and revolutionary building designs enable all U.S. Hazmat Storage lockers to store volatile fuels, lubricants and heavy metals proximity of one another without fear of ignition or interacting. Separate shelving and climate control monitoring allows these materials to be stored together one roof, centralizing boating operations and eliminating the need to buy additional lockers.