Chandler, Arizona was sizzling more than usual following a battery fire at Applied Energy Services. More than 3,200 lithium batteries, containing 10 mega-watts of energy, were threatened by the abrupt, but short-lived blaze. Although the cause of the fire is unknown, a sprinkler system was able to safely bring it under control, mitigating any further damages. We're not privy to the chemical company's storage practices, but we imagine there might be some swift changes coming down the pipeline from management. Fortunately, project managers had the foresight to install a fast-acting sprinkler system to bring the renegade flames to submission, but simple laws of probability hint that a much larger tragedy was likely avoided. U.S. Hazmat Rentals' compliant battery storage can remove all uncertainties when storing dangerous materials nothing is left to 'dumb luck.'
Climate Controlled Compliant Battery Storage Meets and Industry Needs and Payloads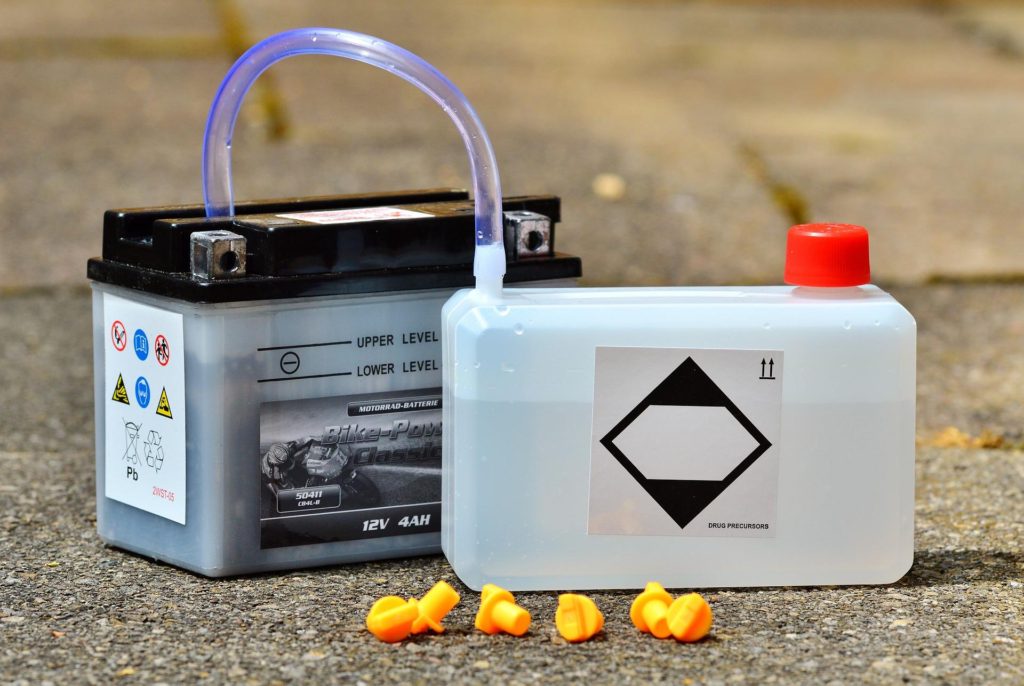 With an emphasis on conservation and green technologies, rechargeable lithium-ion batteries are rising in popularity with project managers. Many companies, looking to curtail energy consumption off public grids, see large rechargeable battery systems are the perfect stop gap for supplemental power that doesn't zap productivity. In the end, such large battery storage systems can swipe off up to 20 percent of any company's annual electricity costs. State incentives that pay for environmentally friendly battery storage was the final push that other companies needed to buy into supplemental on-site storage.
But like with any type of bulk energy storage, certain risks abound. When lithium ion batteries are destabilized by external conditions, such as excess heat or weather conditions, a phenomenon known as 'thermal runaway.' These types of events are just as scary as they sound as chain reactions within the battery cells can produce intense flashes of heat, smoke and other potentially harmful particulates.
Fire-rated Chemical Storage Lockers and Prevent 'Runaway' Toxic Events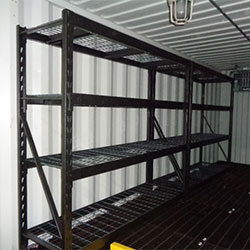 No one wants an unexpected visit from an OSHA agent, especially with civil fines for violations potentially increasing over the next couple of years. As battery storage grows in popularity as companies look to trim their power bills, we have a hunch that more of these impromptu will be making headlines in the near future. While usually safe, bulk battery storage still poses a few unique risks that must be properly addressed prior installation. Our state-of-the-art compliant battery storage lockers allow for bulk storage without fears of thermal runaway. Climate control options allow for these powerful energy units to be stored without second guessing internal conditions. In the event of a fire, our standard fire suppression systems can quickly douse flames, allowing firefighters more than enough time to arrive on the scene and take charge. Wide-swinging double leaf and roll-up doors allow for the easy storage and retrieval of lithium-ion batteries.