Ever wondered where the old saying, they mix "like oil and water" comes from? This ancient idiom and clever play on words is timeless because as you might know, these two chemical formulas simply don't mix when combined. You probably heard an older relative pipe out this keen insight when talking about the quarrelsome couple down the street or maybe a pair of feuding cousins. But this saying also has modern day implications with painfully real consequences. Common building materials and several classifications of dangerous chemicals should never come in proximity to one another. Volatile chemical reactions will invariably ensue, contaminating airways and even choking employees or potential employees. Mixing "fire and gasoline" might even be a more apt comparison to drive home the seriousness of these dire warnings when dealing with dangerous chemicals. When some chemical concoctions are no-brainers to most, some dangerous chemical interactions happen more often than what you think.
What Happens When Red Warning Labels and Simple Instructions are Carelessly Ignored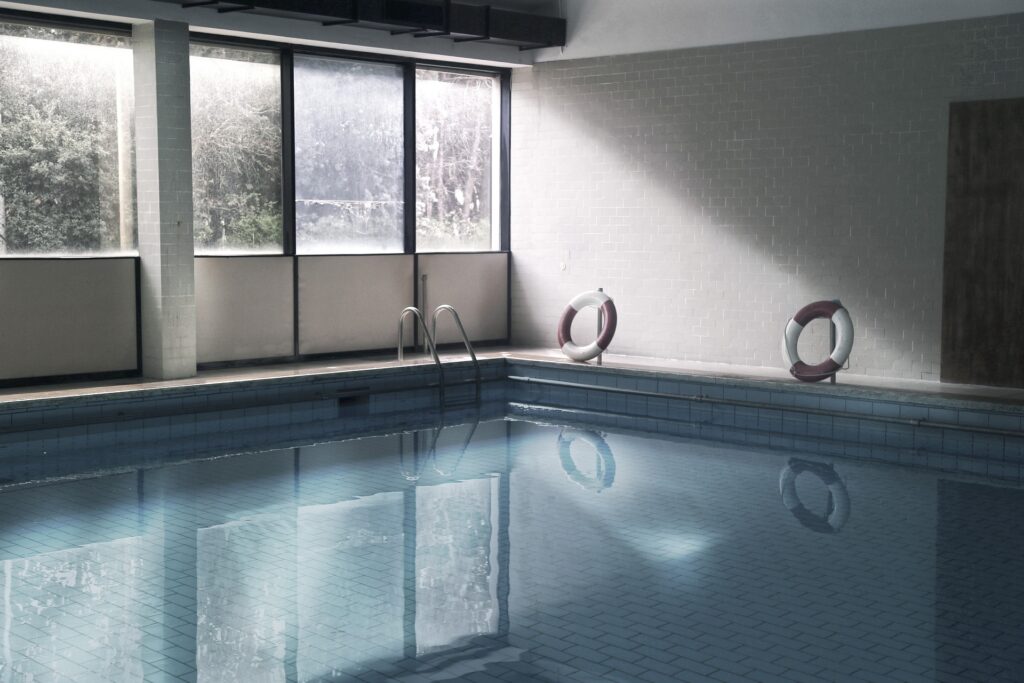 In our accident prone society, instructions labels and black box warnings are on everything from dish detergent to cigarettes and kerosene. With common sense coming at a premium, almost everything needs a caveat or disclaimer. But some warnings are there for a good reason. Certain chemical reactions are so rare that many people wouldn't think twice about combining these dangerous precursor ingredients. One of these weird, off-the-wall accidents occurred recently in Chesterfield, Virginia when more than a dozen people had to be escorted to a local hospital after a hazmat situation at a community swimming pool. Shorting after dipping their toes in the pool, several swimmers began to complain about a weird odor coming from the pool and some children even reported seeing people vomiting and complaining about sore throats. Pool operators told a local news outlet that such symptoms are the telltale signs of chlorin and acid mixing. These chemicals are used everyday to keep swimming pools sparkling clean, but if mixed incorrectly or disproportionately, can have a toxic inhalant effect on swimmers.
Keep Different Hazmat Classifications Separate to Prevent Dangerous Chemical Interactions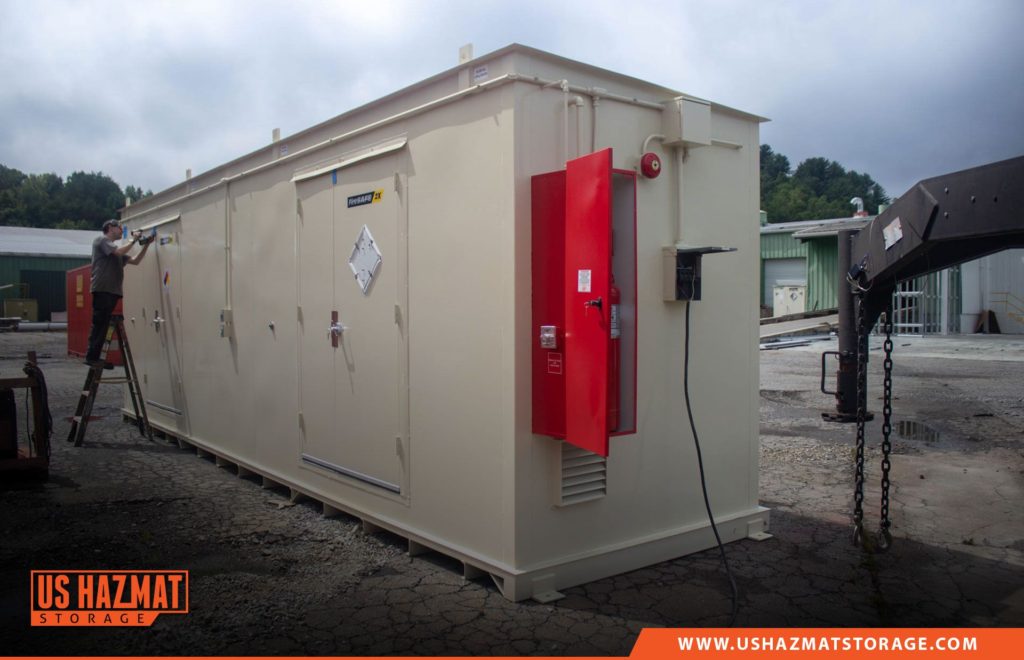 As demonstrated from the unfortunate incident at this Virginia swimming pool, some classifications of dangerous chemicals don't mix. But how can you be so sure of other volatile chemical combinations that you had no idea existed? This is when it's time to trust the experts. The building advisors at U.S. Hazmat Storage spend hours researching and learning the nuanced language and complexities of chemical classifications so you don't have to go back to school to become a laboratory chemist. Just tell us about the nature of your jobsite and industry and we can quickly research and present the best chemical storage options that we currently have available. There's nothing too elementary or subject too simple to inquire about when dealing with the storage of dangerous chemicals. We know how it important it is to keep different classifications separate of one another. Our steel rated chemical storage lockers are tough and secure enough to keep different sizeable loads of dangerous chemicals separate, but within the same storage locker. Thick steel metal partition walls allow for this delicate balance of safety and space optimization while added safety features, such as fire suppression, mechanical ventilation, and a standard sump containment system give you peace of mind when it comes to matters of compliance.