Paints and varnishes are the final coat on a job well-done. Priming and coating is the final stage of the production process. Because it's the first thing that consumers notice when evaluating your product, it's crucial that final coatings are blemish free. Nothing will turn vendors away faster than a splotchy paint job with runs and streaking. Paint booths ensure consistency in production in a contained environment free of external contamination. From aerospace and automotive manufacturing to finishing industries and industrial production, paint spray booths will always be a must in any industry. Our fire-rated paint storage warehouses can maintain safe and efficient environments for the storage and application of flammable and combustible paint.
Why is Paint Flammable?
Most paints contain a high level of solvents, so they receive flammable hazard designation from OSHA. Paints can also emit airborne particulates that create an immediate fire risk if not properly contained in a well-ventilated and climate controlled environment. Our fire rated paint storage warehouses, which work in direct connection to paint spray booths, provide simple onsite storage to mitigate all hazardous workflow processes. Because paints remain susceptible to rapid temperature fluctuations, it's important to store flammable paints in a climate controlled environment to prevent coagulation and discrepancies in consistency. All of our fire-rated paint storage warehouses come with optional climate control and mechanical ventilation to protect expensive inventories while safeguarding employees and vulnerable property.
Paint Storage Warehouse Fire Ratings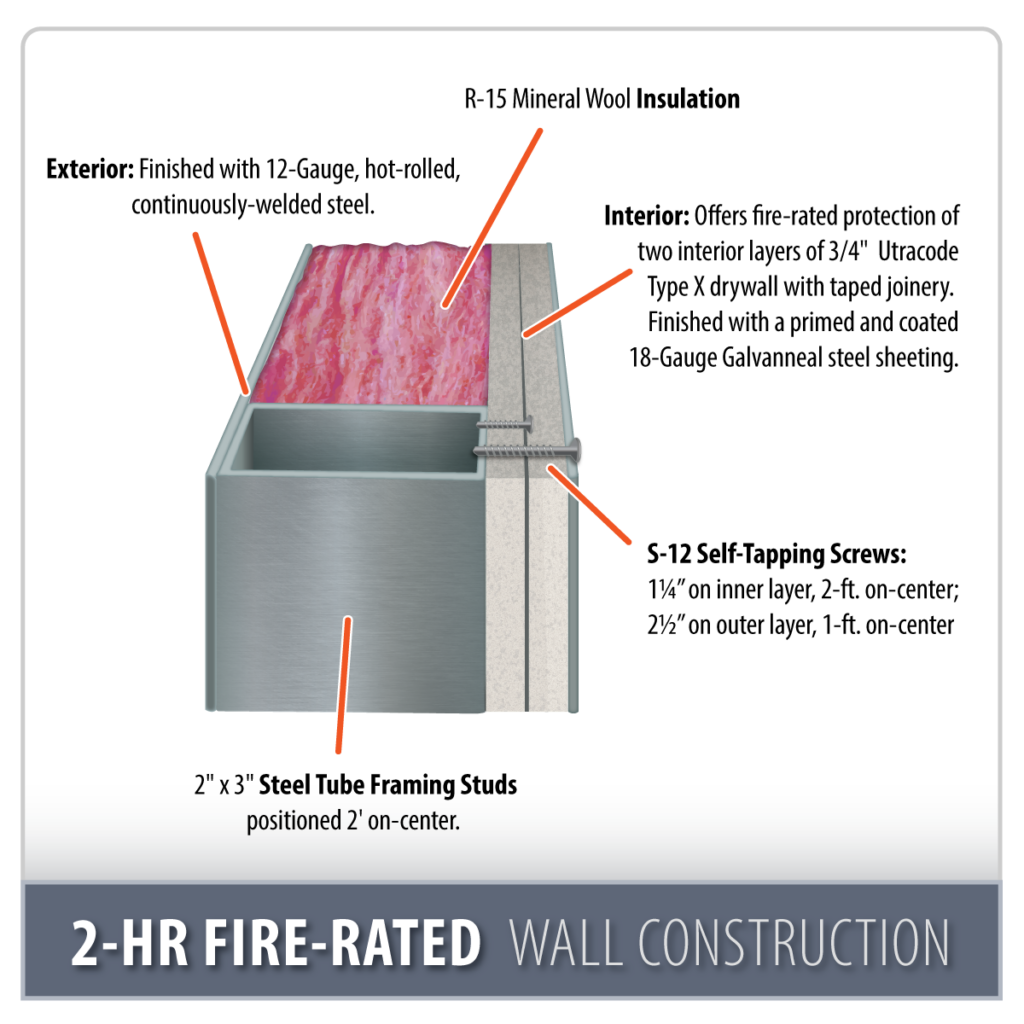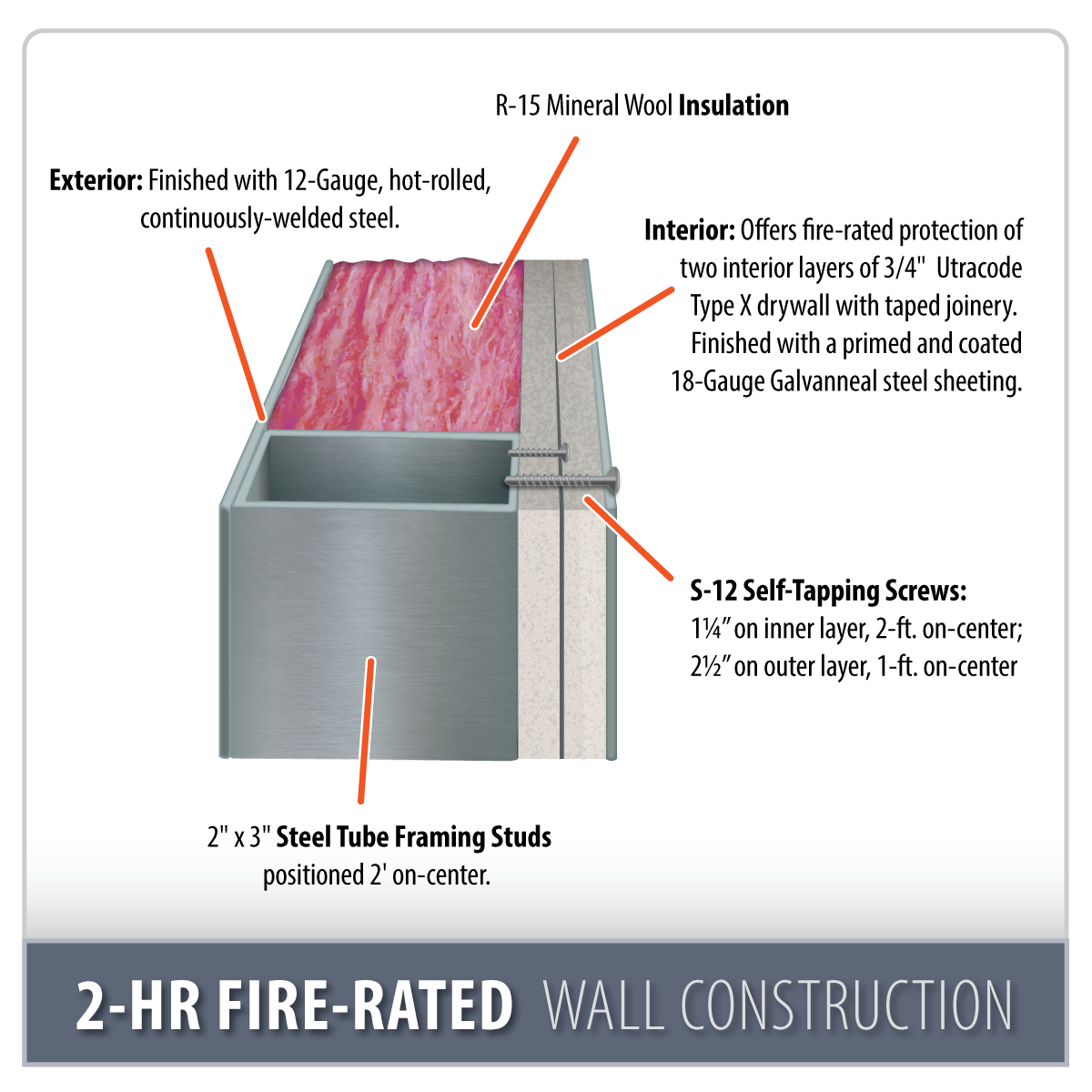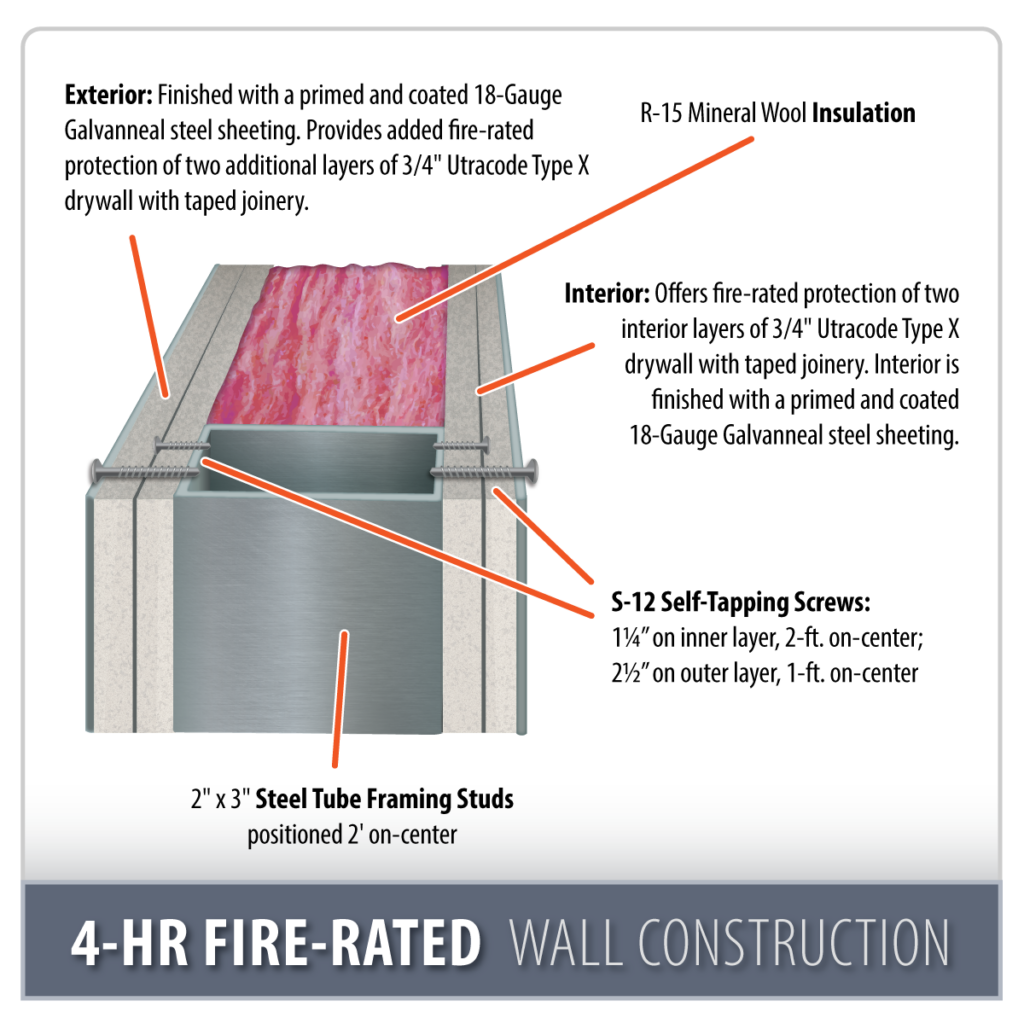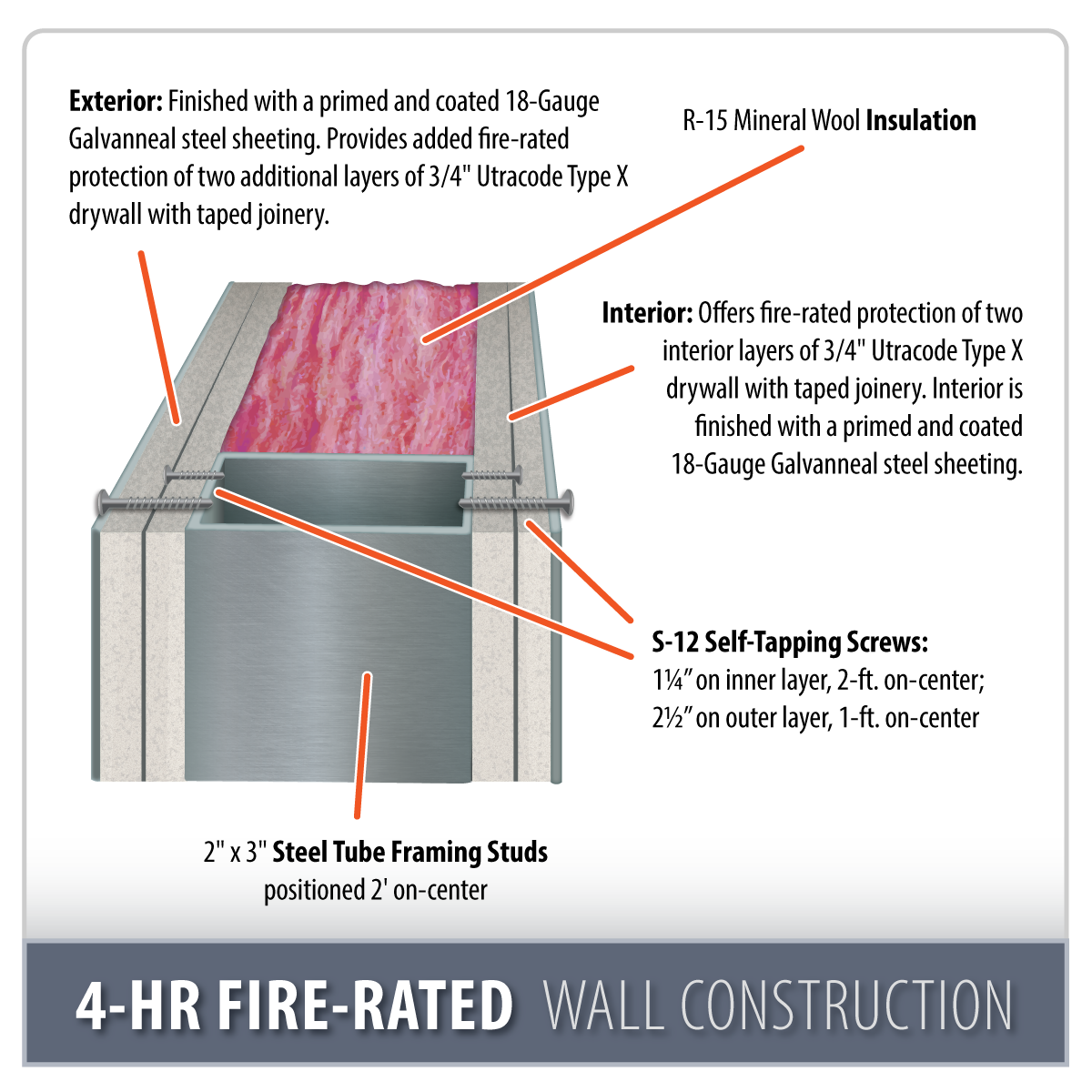 Fire-ratings help determine paint storage warehouses setbacks and building composition, as required by OSHA. These buildings also provide additional time needed to evacuate an area in the event of a fire. Our two-hour fire-rated buildings can be used to store flammable and combustible paints between 30 and 10 feet of another occupied structure. U.S. Hazmat Storage's 4-Hour Fire-rated chemical warehouses should be used when storing flammable paints with 10-feet or less of sensitive property. As always, you should consult with the local Authority Having Jurisdiction about the local requirements of flammable paint storage.
Superior Fire Suppression Technology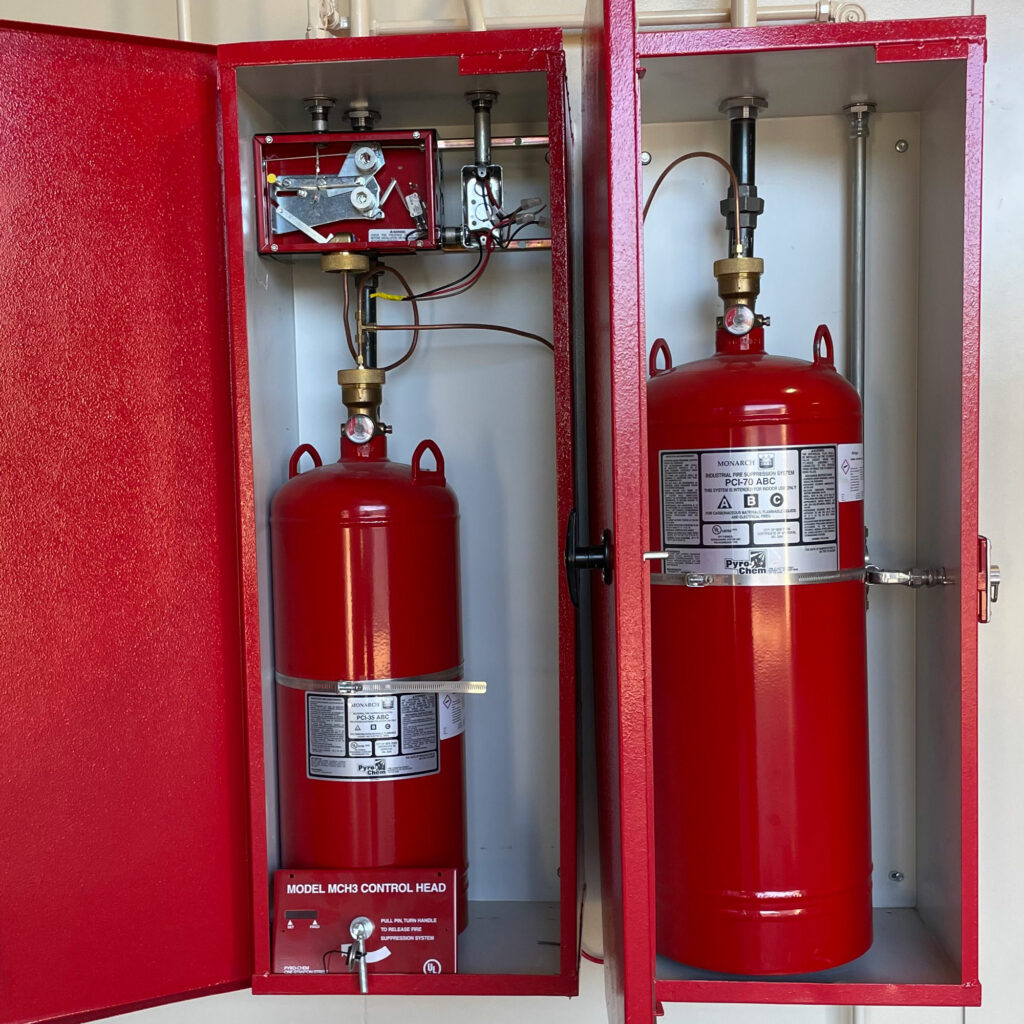 Even the best-laid plans will never be completely impervious to fate and happenstance. With fires ravaging industrial warehouses and assembly lines daily, you'll want to make sure your paint stockpiles remain well-protected. Your insurance premiums will also reflect this good stewardship when it comes to protecting drums of flammable paint. With the benefit of hindsight in mind – as well as learning from the folly of others – we've outfitted our paint storage warehouses with superior fire suppression technology. In the event of a fire, the fire suppression system will immediately activate to discharge dry chemical or water to quickly douse the flames .
Save Money: Protect the Environment While Monitoring Depleting Supplies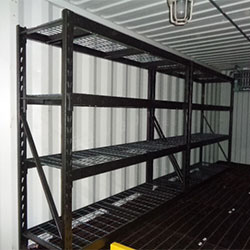 Nothing can sink a business or industrial manufacturing facility quicker than fines or wanton waste. U.S. Hazmat Storage's paint storage warehouses ensure your company follows the stringent storage regulations adopted by OSHA, so you don't incur hefty fines or negative publicity. Our chemical storage lockers provide complete protection, from top-to-bottom. Each chemical storage locker is outfitted with an innovative steel containment sump, which sits on the bottom of the storage locker. In the event of a spill, the excess paint will simply collect in the sump below where it will remain until safe extraction. Having onsite chemical storage will also encourage optimal organization of expensive supplies and stockpiles. By including a segregated chemical storage locker onsite away from other materials, project managers can more effectively monitor and organize supplies.