Small infractions today could mean big penalties tomorrow. Even with persistent oversight and an unflinching resolve to commit to chemical storage, small leaks and environmental incursions quickly evolve into an environmental crisis that if left unchecked; so was the case with Hydrite Chemical. The company recently came to an agreement with the EPA for alleged violations of the Clean Air Act. Federal regulators claim the plant "exceeded permit limits by failing to properly monitor fugitive emissions of hazardous air pollutants." While the company disputes the release of renegade carbons under its own volition, the results remain the same and the primary culprit must pay the price.
The EPA Doesn't Let Companies By With Just a Slap on the Wrist When it Comes to Improper Storage. A U.S. Hazmat Chemical Storage Locker Will Prevent Small Leaks from Turning Into Huge Fines and Loss of Profit.
Two Sides to Every Story
Hydrite Chemical is accused of emitting more than 25 tons of HAPs between 2014 to 2017 – a dubious claim they dispute citing the incidental releases occurred during normal plant operations. Nevertheless, the company – whether acting under due diligence or a momentarily act of negligence – must take corrective measures to ensure similar toxic releases don't happen again. In a leadup to resolution, and perhaps a little self-inflicted retribution – Hydrite must conduct a leak detection and repair audit, as well as implement training procedures and corrective measures. The company must also pay a $480,500 civil penalty – a somewhat small governmental reprisal when you consider Hydrite is probably a multi-billion dollar company. All the same, an overhaul of new equipment to assuage future fears of toxic releases is a costly overhaul, and could set the company back in time and lost profits to make sure the chances are correctly implemented. The residual tension that comes with future investigations, now that the company finds itself a little closer under the EPA's tightening vise of influence, means the company might take precautions a little too far and waste too much time double-checking proper fittings, but like the old adage says, it's always better to check price and rack up future dividends with proper safety and caution.
How to Prevent Toxic Releases at Your Company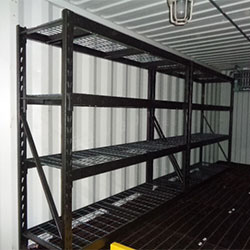 While U.S. Hazmat Storage isn't in the business of corking smokestacks or capturing billions of tiny bioparticles from carbon polluting facilities, we can provide preventive measures that ensure other small spills don't turn into big disasters and hefty fines. Each chemical storage locker in our arsenal provides immediate and effective relief from haphazard storage and regulations that might barely skirt the law. Compliance when it comes to storing dangerous chemicals should be treated almost as important as worker safety, and perhaps even more so when you consider the majority of workplace accidents come from negligence and volatile chemicals that explode or catch fire from improper storage. Regardless of which level of protection you need – as we provide both fire and non-fire-rated storage – we can provide permanent measures to make sure you can focus on what matters most: keeping workers safe and turning a profit.
We Have Nearly 50 Chemical Storage Locker Models at Our Facility! We Can Fit Any Workload or Unique Storage Dilemma. Get a Free Quote Today!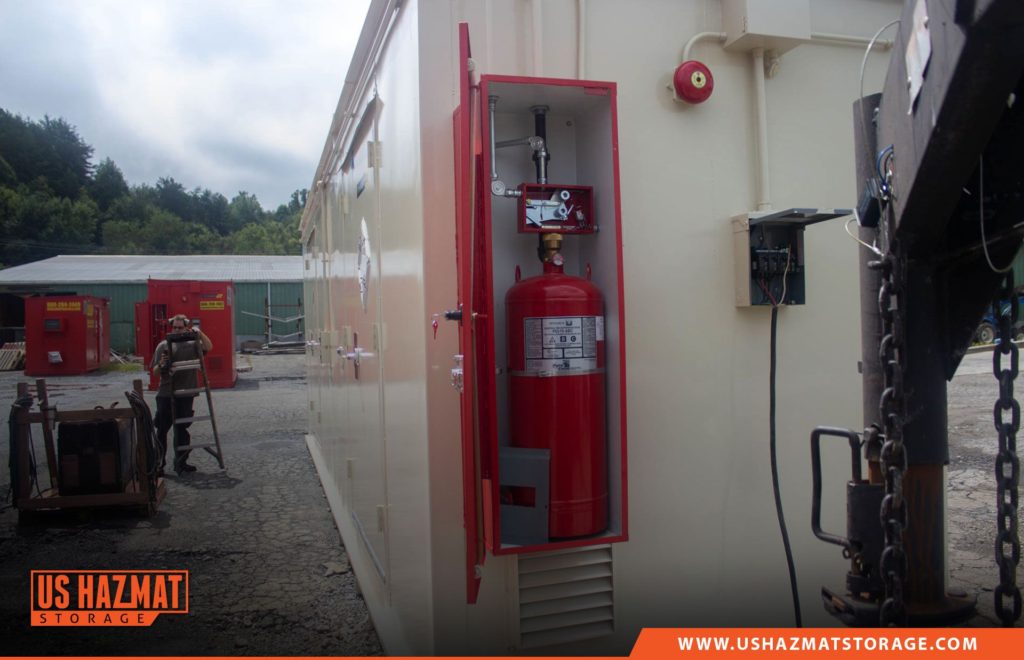 Each chemical storage is equipped with an innovative steel sump containment system that collects spills should they happen in any portion of the storage locker. The beauty of the sump system is you don't have to worry about small spills from escaping the storage locker and affecting the job-site and ecosystem. If a spill takes place, it will safely remain in the bottom until a hazmat crew can safely extract it from the facility. We also offer optional fire suppression systems to quickly extinguish flames. Uncertain of your storage needs? No worries! Our experienced safety and building advisors can quickly provide a list of options to keep your business safe and compliant. Just tell us your storage needs and we will work quickly to provide the best option. It might be too late for compliant storage for Hydrite – as far as avoiding excessive fines – but that doesn't mean it's not too late for your company's profit margins.